We make graduation fun, engaging and memorable
Unique and Innovative Social Media Printer
We
attend graduation

to live print
social media photos.
Free branded prints for your grads to take home on the day.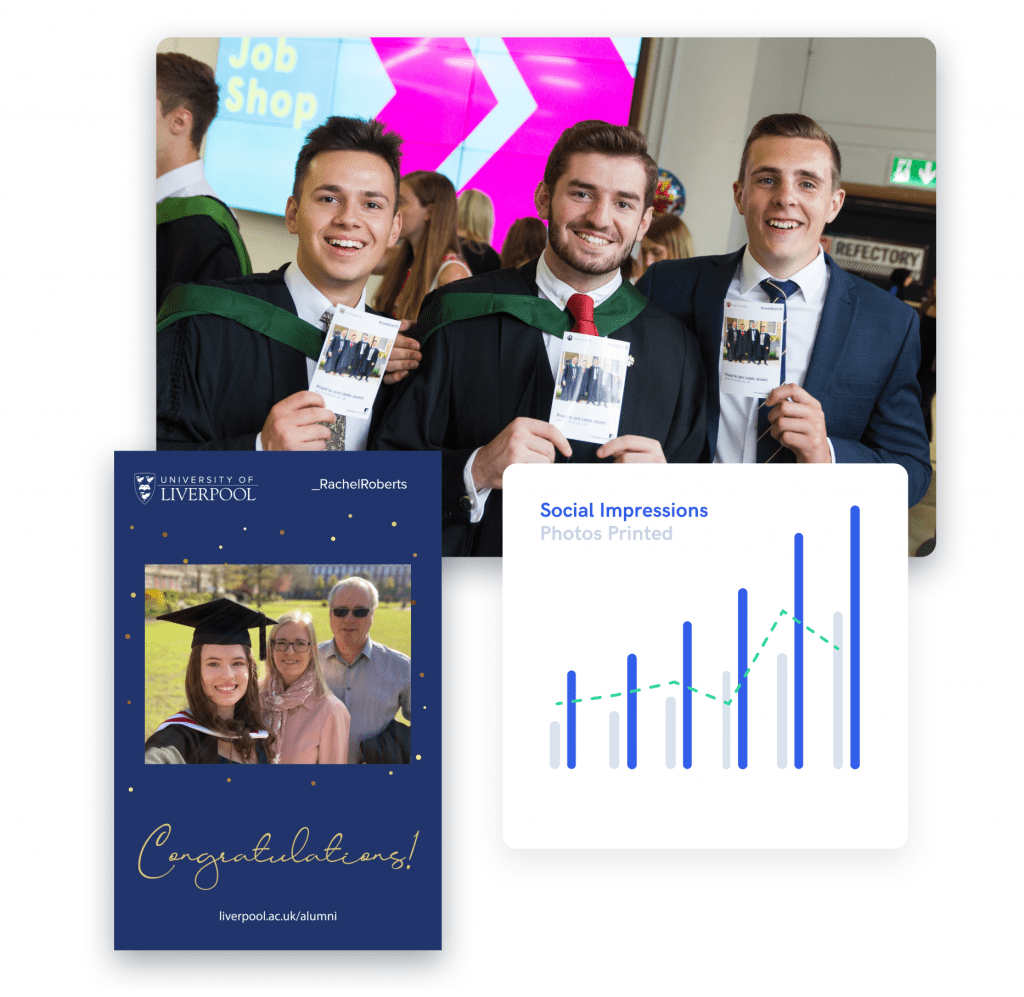 Make the most of connecting in person
Gen-Z grads expect more than a branded pen or tote bag. An instant print of their favourite graduation selfie is the perfect send off. Affirm their new identity as alumni and raise awareness of what your alumni association can offer.
Supercharge your social media strategy
Because grads must post on Instagram or Twitter to get their free print, you'll increase your social reach with positive, student-made content and can connect with them online afterwards.
Lean on our expertise
We've been supporting teams like yours to make graduation special since 2015. From helping plan your engagement strategy, to being there in-person on the day to help you execute, we'll be with you every step of the way.
"I always knew it was gonna be a popular thing, but I probably I didn't realise how popular. A lot of people were quite refreshed to see that there was something different happening, and the results were outstanding. Graduates have great feelings towards the fact that it's a free gift from the university. It's certainly an excellent engagement tool and a great start to their life as an alumni."
Watch how we make graduation special
Graduation Day
with SquareShare
Easily integrated into flow of their day, the SquareShare experience is simple, intuitive and fun.
Upgrade graduation for the digital age.
1. Take a picture
Your graduates take a picture on their smartphone.
2. Upload to social media
They upload it to Instagram or Twitter using a hashtag chosen by your institution.
3. Collect free instant print
Our technology downloads their image and prints it out. It's completely automated and ready to collect in just 30 seconds.
"Giving the free pictures away, it puts the university in a good light - it makes you feel valued. The best way to remember the day is through photos. It's moment in time, you've got it there, you've got it captured forever."
Innovative -
Fun

- Personalised
Nurture your alumni right from the start of their journey.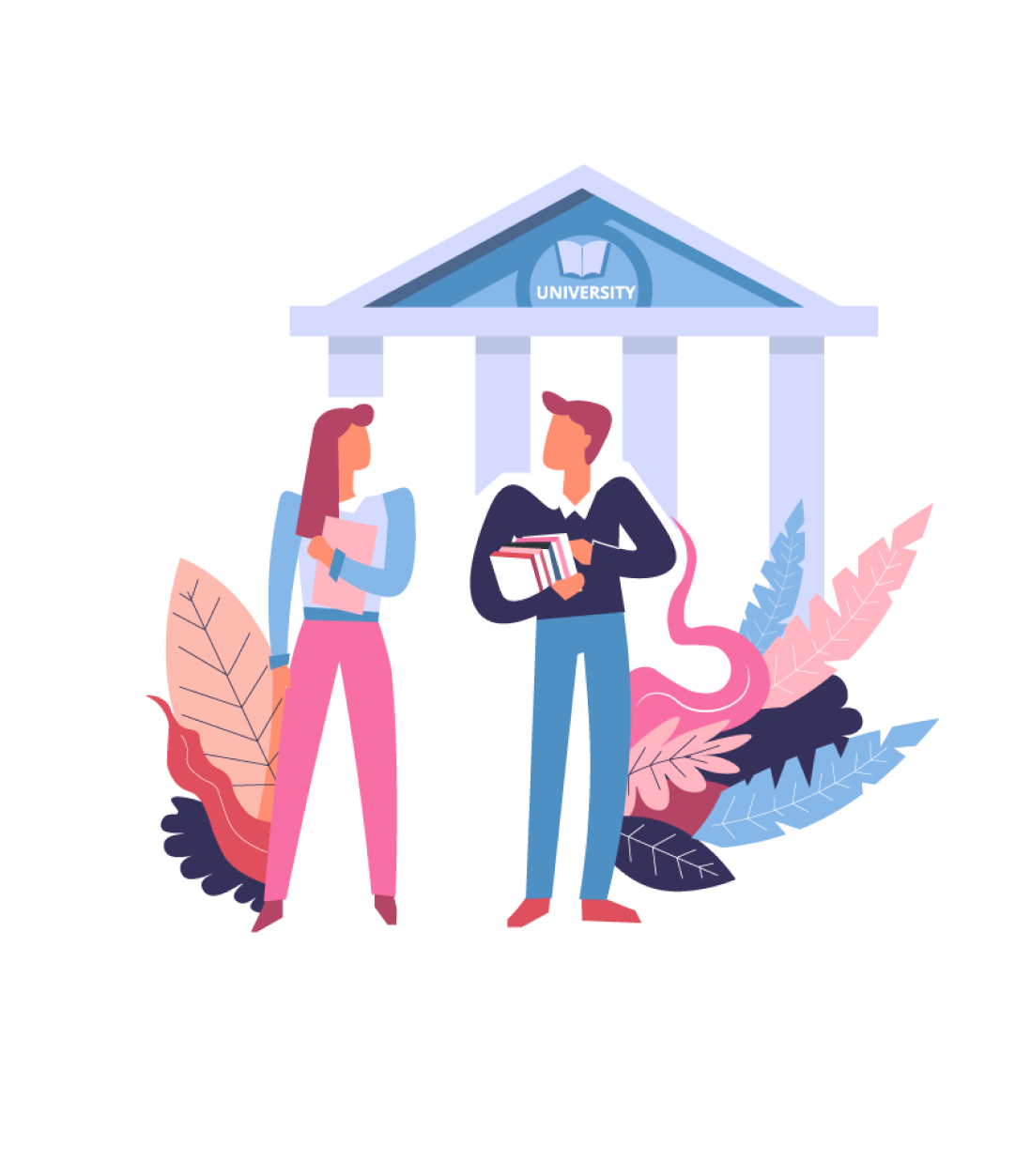 Affinity and belonging
Collecting their free, personalised memento will allow a sense of affinity and belonging within your alumni community to fully take root.
Generosity and giving
Graduation can be an expensive day, so your generosity will stand out and foster a spirit of giving you can call on through the years.
SquareShare team on-site
We know you'll want to give your full attention to connecting with your grads on the day - not on troubleshooting a printer.

That's why our team is on-site at all times during graduation to make sure everyone gets their print without a hitch.
Bespoke print design
We customise your print, so you can set the agenda.

Whether you highlight an existing campaign or kickstart a new one, SquareShare can help you achieve your alumni engagement goals.
Quantified ROI
We'll provide a detailed PDF analytics report, so that you can share the success of our work together within your institution.
Debrief call
After graduation, we'll meet with you and your team, so we can learn together, grow and improve the graduation experience year after year.
"SquareShare allows us to communicate with our grads in a different way. Rather than asking them to come to us, it allows us to go to them - tap into a market that we wouldn't normally have access to."
▷ Watch Case Study
"We've had quite a lot of growth in our Instagram and Twitter followers over the two and a half weeks as well. There's been a substantial spike in numbers, following our pages."
▷ Watch Case Study
"SquareShare gives us the ability to create a buzz and enables us to give something back to our alumni. It's the fun side of graduation, rather than the stage photography that they're able to get."
▷ Watch Case Study
Here's why your grads will
love

SquareShare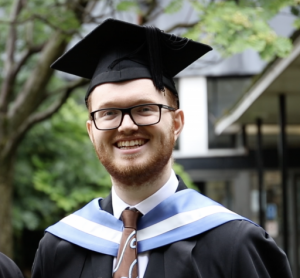 "I'll keep the free prints for a long time - it's a lifetime memory."
University of Liverpool Graduate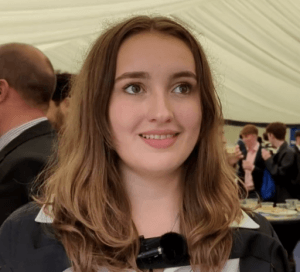 "I like having physical memories as well as digital ones. Having something physical makes it feel more real."
University of Cumbria Graduate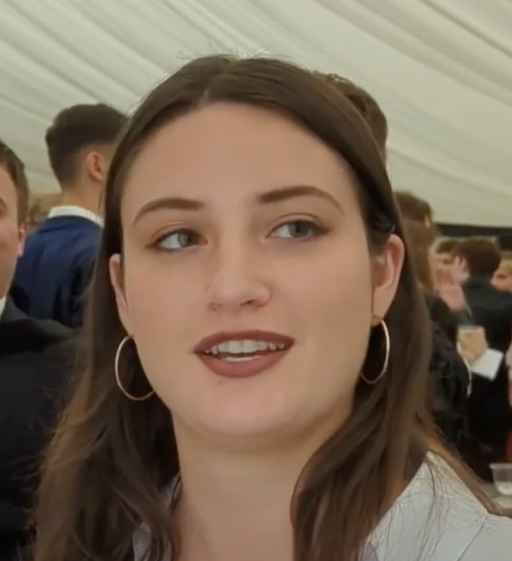 "I wouldn't know where to get a photo printed, so to have it available at graduation is very nice."
University of St. Andrews Graduate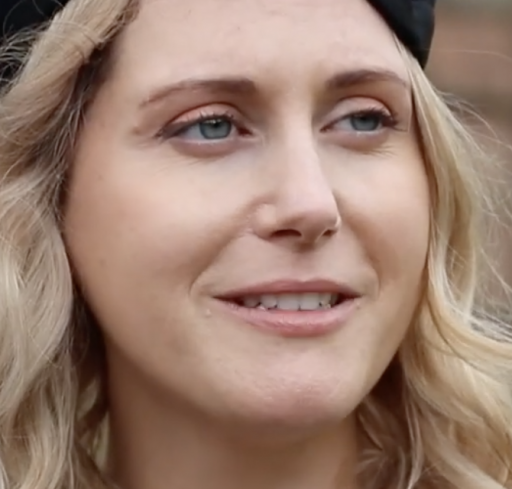 "My picture is gonna go where I can have a look at it every morning when I'm gearing myself up to go out and face the world."
University of Cumbria Graduate
What would your
graduation

feel like with SquareShare?
We can help you make graduation special