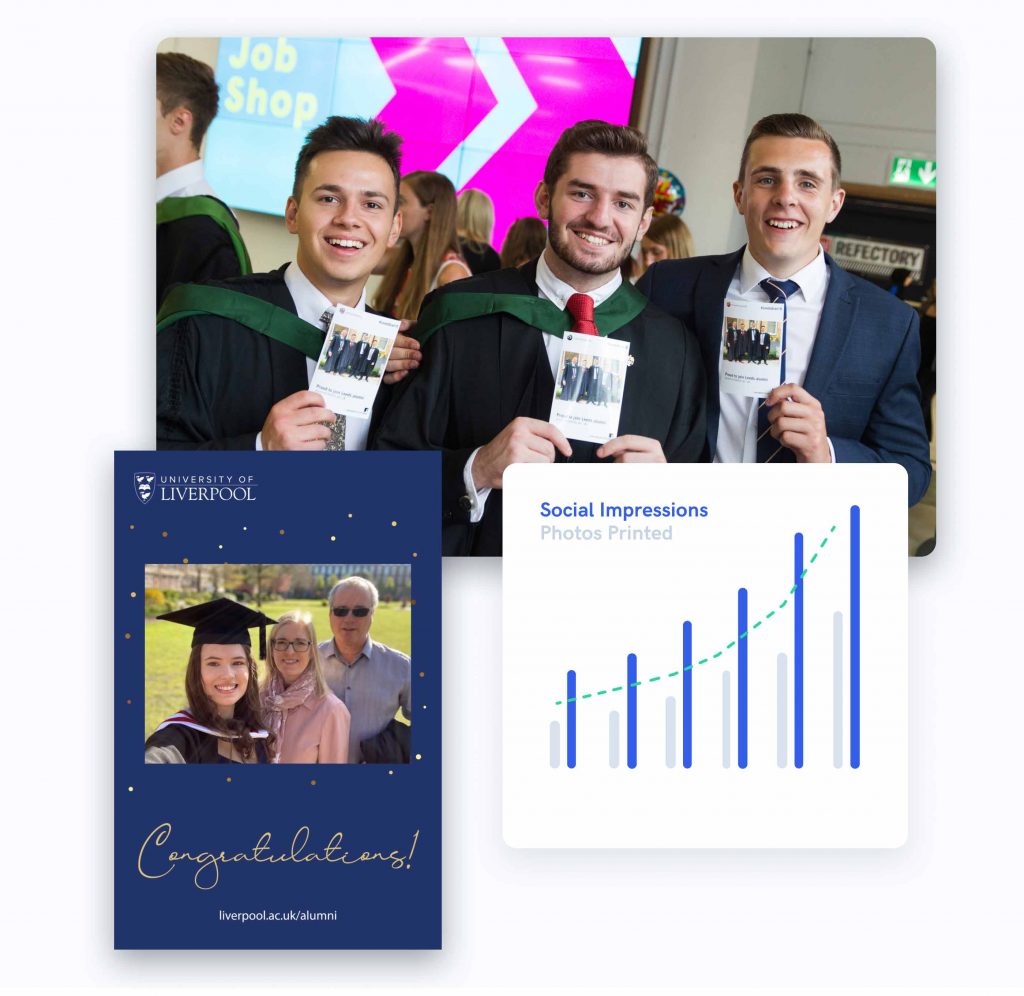 Make the most of connecting in person
Gen-Z grads expect more than a branded pen or tote bag. An instant print of their favourite graduation selfie is the perfect send off. Affirm their new identity as alumni and raise awareness of what your alumni association can offer.
Supercharge your social media strategy
Because grads must post on Instagram or Twitter to get their free print, you'll increase your social reach with positive, student-made content and can connect with them online afterwards.
Lean on our expertise
We've been supporting teams like yours to make graduation special since 2015. From helping plan your SquareShare strategy, to being there in-person on the day to help you execute, we'll be with you every step of the way.